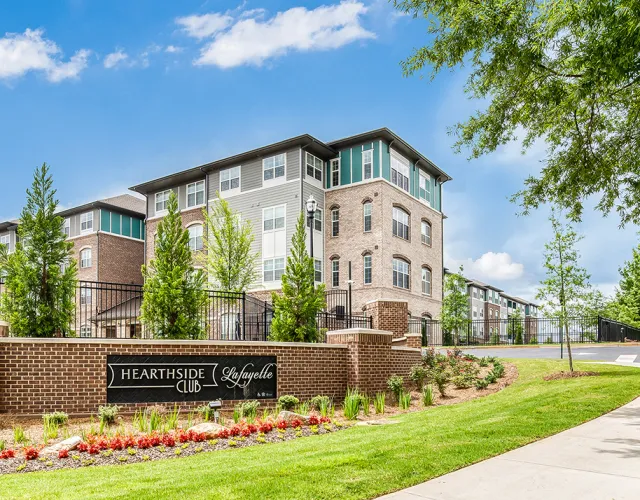 HearthSide Club Lafayette Selected as Finalist in Jack Kemp Affordable Housing Awards Program
HearthSide Club Lafayette, located at 105 Meeting Street in downtown Fayetteville, was recently selected as one of only 12 finalists from across the country for the Urban Land Institute (ULI) Jack Kemp Award for Affordable Housing. It is also the only community located in the Southeast.
HearthSide Club Lafayette is a 125-unit mixed-income senior housing community developed which opened in May 2019. The project was made possible by an innovative public-private partnership funded with tax incentives through the City of Fayetteville's Tax Allocation District. Below is a link to the press release with more information.
https://saportareport.com/metro-atlanta-based-project-from-onestreet-residential-honored-as-a-finalist-for-a-prestigious-uli-global-award/
The Jack Kemp Award for Affordable Housing is given annually to affordable and workforce housing developments that represent outstanding achievements in several areas, including affordability, innovative financing and building technologies, proximity to employment centers and transportation hubs, quality of design, and involvement of public/private partnerships.
HearthSide Club Lafayette is the 7th HearthSide community in the Atlanta area offering a mix of affordable and market-rate housing to residents at least 62 years of age.